Search Results
Audio Products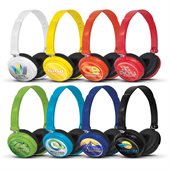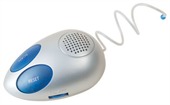 Customised audio products are just the perfect giveaways in today's era of mobile phones, tablets, music players, and other gadgets. We offer the most innovative selection of speakers with Bluetooth function or featuring cool brick designs that will add more fun to your audience's daily music. Our customised audio products are made to deliver amazing sound while looking great in a wide selection of amazing colours. Get them in bulk and take advantage of even bigger discounts!
Our Popular Promotional Products in Audio Products
Love listening to music? We have a huge range of customised audio products for you! We feature everything, from speakers to headphones; and we also have traditional wired and wireless versions. These items can be branded with your logo, name, or artwork, and are offered at great prices. Whether you're a musician or a traveller who loves music, you'll enjoy our vast range of audio products. Most of the items in this category are neatly packed in a box, making them a nice choice for gift-giving. So if you're looking for a cool gift for your customers, brother, sister, best friend, colleague, or special someone, this is the place to be.
Our music products are some of the best-selling on our site. Since most people today own various kinds of gadgets, audio accessories have quickly become in demand. This is also the reason why many companies today use audio products to promote and attract more customers. It doesn't matter what industry you're in; an audio product that is branded with your logo will help you get the attention you're looking for. Our range of audio items includes traditional ear phones, wireless ear buds, bluetooth headphones, waterproof speakers, alarm clock radios, and more. Explore our complete range, choose your favourite, and add your logo to create the perfect promotional tech products for your business.
Of course, aside from music products, we also supply custom iPad and iPhone accessories that can be branded with your logo and name. We have tablet stand holders, phone stands, phone cases, selfie sticks, webcam covers, RFID smartphone pouches, and more.