Search Results
Festive & Fun Balloons Printed With Your Brand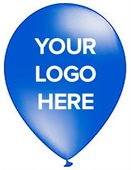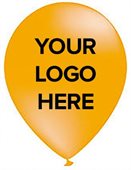 We never really let go of our childish wonder with balloons. These fun party favors always invoke a nostalgic sense of merriment. If you find yourself in need of lightening a place or special event up, we suggest our high quality range of balloons! We have a great selection of colours and finishes, plus excellent printing equipment to make sure your logo or message is sent across to viewers and guests.
Choose from standard, pearl, metallic, and ultra shine variants that will dazzle your event. Our wholesale prices are affordable and will encourage you to utilize balloons effectively for your event. Promotional Products will be sure to support your event's beautiful balloon needs!
Our Popular Promotional Products in Balloons
Nothing says party like balloons! Have you ever been to booming launch event without balloons? Our excellent selection of beautiful balloons will be a wonderful option for your needs. You can print your logo or other designs for your balloons, effectively customising your event.
Add the flair that your party needs with specialised balloons, catering to your branding and the target market that you have invited. Everyone will relive their childhood days through the fun and festive party favors we will supply! Australian businesses will find a unique partner for their party needs from us, as we not only supply and print, but we also deliver. Add some colour to your company events today!