Search Results
Medallions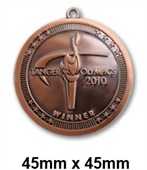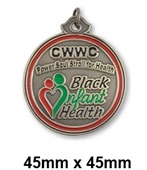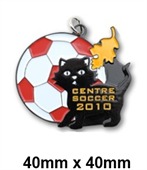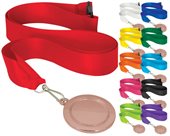 Metal medallions with a custom engraving or embossing effect have long dominated the choice of award for schools, universities, sporting clubs and various other associations that place a high emphasis on achievement. With that in mind, we proudly have on display a diverse collection of promotional medallions that have a range of finishing and ribbon options. We finish off all of our medallions with either die striking or die casting - both of which produce amazing final results and will bring out the best in your artwork with high attention to detail.
Our Popular Promotional Products in Medallions
Promotional Products offers over a dozen of promotional medallions to help you promote your business with pride. Each one is thoughtfully designed by our skilled artists to give you a beautiful product that your recipients will remember and keep. Our promotional medallions are perfect to distribute as a giveaway at different events, such as trade shows, conventions, and marathons. Customised with a team name, company logo, or message, these medallions are also an ideal way to recognise academic achievements or work performance. Whether it's a year-end awards ceremony or special celebration, Promotional Products has an amazing range of custom medallions that will delight and inspire your recipients.
Choose from our great selection of medallions, and complete the look by adding your logo, name, or slogan. You can also add colourful straps or neck ribbons to make your presentation even more special. That way, your recipients can easily wear it around their neck to display their achievements proudly, including your logo. Custom medallions are perfect for all types of achievements, whether it's for outstanding academic performance, perfect attendance, job promotion, or sports competition. Browse our range of medallions, and choose the designs that fit your needs. If you need help, just give us a call and we will be happy to assist you in selecting and creating the right promotional products for your business.
We also offer different lapel pins, which are great for recognising achievements and promoting business. Branded cloisonne imitation lapel pins are some of our most popular choices in this category. They have a wider range of colours and plating finishes to choose from, but offered at prices that your budget can afford.