Search Results
Travel Mugs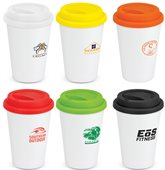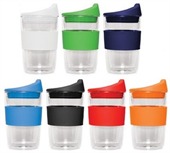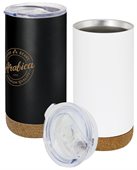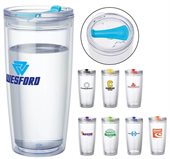 The busy person's elixir is fresh coffee, the warm, filling aroma sustaining their day and their energy. Unfortunately, because of their schedule, they might not be able to consume their hot cup immediately. Help them out using our travel mugs for your promotional items. Our selection includes glass, metal, and plastic travel mugs, perfect for your different needs. With different shapes, sizes, and colours, you can choose the perfect pieces for your marketing plan. Customise your mugs according to your branding and you will get a promotional item perfect for your busiest clients and your industrious employees. Your Australia-based business is eligible for our delivery, making sure that the complete package is available to you despite your own busy schedule!
Our Popular Promotional Products in Travel Mugs
Enjoying a hot cup of coffee or other pleasurable drinks has become a luxury to most, because of their hectic schedules. Assist in this endeavor to seize the day with our travel mug promotional products! These simple items have special properties that will help keep your favorite drinks close while shuttling from one place to another. While traveling, these mugs can be used as small advertisements about your brand and encourage customer loyalty among your gift recipients. It's not bad to have your brand name and logo out in the open like a business card, in the hands of a person wandering about the metro!