Search Results
Stuk Notes & Sticky Post-it Notes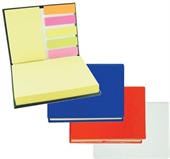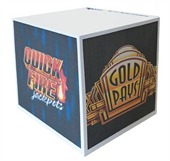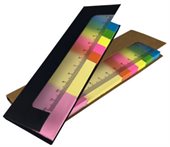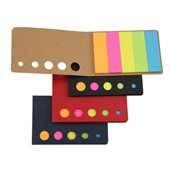 Whether it be coloured post it note pads, personalised stuk notes or sticky pads we have the largest supply in Australia and we can custom print your corporate logo or marketing message onto any of these adhesive office notes to maximise your business image.
Stuk notes are always an excellent office, home or school accessory that are sure to please your customers and won't interrupt the marketing budget and with their customizable ability, all of our post it note products are very effective at enhancing your business statement.
Our Popular Promotional Products in Sticky Notes
Keep your employees efficient and organised by giving them stuk notes and sticky post-it notes, personalised with your logo. Writing down ideas and creating reminders are an effective way to help your employees focus better and get things done. We have a great selection of sticky notes and notepads, available in different colours, shapes, and sizes. You can get them personalised with your logo or short message to make your gift more meaningful That way, your employees will feel more valued, which is also essential for inspiring productivity.
You can order stuk notes and sticky post-it notes in small quantity or bulk. It's up to your needs, but we recommend bulk purchase, especially if you plan to give everyone in the company a gift, because it will help you save more. Bulk purchase is also a good idea for large-scale events, such as trade shows, musical festivals, sports events, and political debates. Aside from recognising your employees' efforts, our sticky notes can also be used for showing support for a cause, boosting brand exposure, increasing sales, and more. They can even be stashed in goody bags, and can be distributed to party guests as a souvenir. Our stuk notes and sticky post-it notes are all offered at low prices, so there's no need to worry about your budget.
If you want more options, try our promotional memo clips and holders. These are also useful for schools and offices, and are a great choice to encourage organisation in the workplace. Their main purpose is to hold receipts, notes, reminders, and other documents, but some are designed with compartments to keep your desk more organised.