Search Results
Custom Lanyards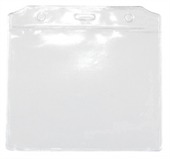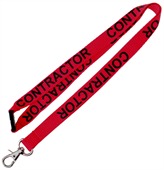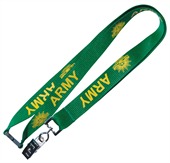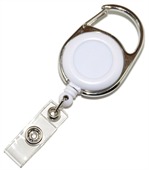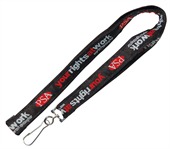 Our custom lanyards are by far our most popular product and we can therefore continue you to supply an amazing range of promotional lanyards all available at very cheap prices. If you are looking for cheap lanyards then consider our 12mm bootlace lanyards with a one colour print and simple j hook, or if you want an executive look for your lanyards then go for our detail woven lanyards with a polyester lanyard backing and satin ribbon face which are stitched together. Whatever personalised lanyards you choose for your next conference, convention or trade show, we have one of the largest lanyards range in Australia.
Our Popular Promotional Products in Lanyards
Display your brand everywhere with our custom lanyards. When it comes to promotional giveaways, lanyards have always been a popular choice and will continue to be so. They are cheap, effective, and versatile. No matter where you go, you can see them being worn by everybody—students, employees, and visitors. This is particularly true in places that require you to wear or show IDs, such as schools, corporate offices, airports, theme parks, and conventions. Here at Promotional Products, we offer a variety of custom lanyards for your group, event, or promotional needs. We use different materials, such as bamboo fibre, PET, polyester, PVC, nylon, and satin.
If you are looking for cheap options, you can consider our plain lanyards, available in different colours. You can buy them in bulk to save more. Most of these items can be dispatched the same day upon payment. If you want to go green, choose our eco-friendly lanyards. These items are made of recycled materials and are perfect to distribute to eco-conscious customers. For more prestigious events, such as shareholder meetings, business conferences, or executive retreats, we have printed VIP lanyards and deluxe woven lanyards available. Whatever your purpose, you will find the right product in our lanyard collection.
Pair your personalised lanyards with our card holders and wristbands. Our blank tyvek wristbands are some of the most popular choices in this category. Tyvek is a tough material and has the ability to withstand moisture and extreme wear and tear. Our Tyvek wristbands are also cheap to purchase, especially if you get them in bulk. Colours and styles are also varied, giving you plenty of options to find that ones that suit your needs.