Search Results
Promotional Stubby Holders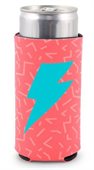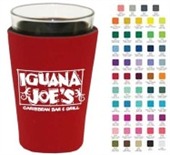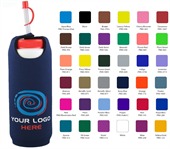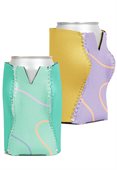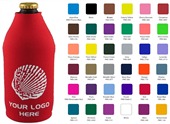 Stubby holders are funny yet practical items that will help you enjoy ice cold drinks without the stinging cold in the palms of your hands. They are also protective of the bottle or glass you are using to hold your drink. Our selection has a variety of types. We have full colour styles that have a lot of personality. Our glass holders make sure that your container is safe and sound. For varying sizes, be have standard and large kinds available. For some added fun, we have novelty stubby holders that have some cute personality. Choose from our wide range of styles, customise with your special logo, and you have a great promotional item to drink to!
Order Your Stubby Holders Using Our Premade Design Templates
Choose from a range of our premade stubby holder designs for your next wedding or event. We have a variety of themes including cartoons, floral, beach scenary and Australian landscapes. We also have a range of bucks, hens and birthday stubby holder templates.
Our Popular Promotional Products in Stubby Holders
Help clients and employees alike drink to their heart's content with these amazing stubby holders. It's an awesome and helpful item that everyone should be equipped with. These are full-colour and protective items you should consider for your marketing plan. They are the perfect place for your logo, giving you great brand exposure in many different places. These practical items can be a helpful item that you can never have enough of, so your recipients will appreciate this thoughtful gift. Our high quality printing process will help you execute this marketing strategy by providing you a canvas to decorate with your branding.