Search Results
Wristbands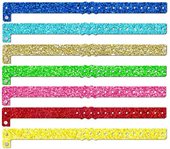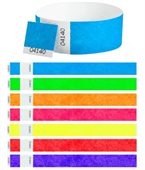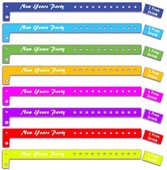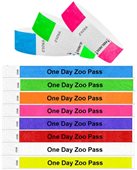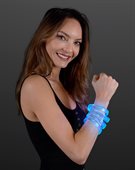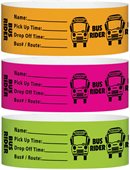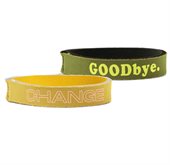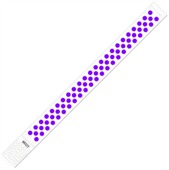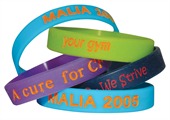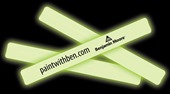 We have a huge range of tyvek & other event wristbands. Ranging from bracelets made of paper to vinyl, you'll surely find the wristbands that you're after. We have some with common prints already pre-printed on to the band which can be shipped out immediately after an order is placed.
Whatever you need wristbands for, you're sure to find everything you need right here!
Our Popular Promotional Products in Wristbands
Want to stay healthy and fit? We have a huge range of personalised wristbands to inspire you to keep moving and to achieve your fitness goals. From flashing wristbands to Tyvek and silicone wristbands, we have a range of styles and colours to choose from. We also have safety wristbands, designed for kids. They are available in bright neon colours to keep kids visible and safe on the road. Our wristbands are also popular for promoting businesses and organisations. If you want to show your support for a particular cause or secure admission to your event, our wristbands are an excellent choice. We use different materials, such as plastic, Tyvek, silicone, neoprene, and vinyl, and some wristbands come pre-printed and are ready to be delivered immediately once the order is made.
Our personalised wristbands are easy to wear, and are sure to be enjoyed by your recipients. Aside from safety and identification purpose, wristbands can be used to amp up your casual or sports outfit. You can also add them to goody bags for your next birthday bash, or wear them at concerts and night events to make sure you're noticed. Add a design of your choice to make your giveaway even more exciting.
We also offer printed lanyards to accompany your promotional wristbands. Lanyards are also a perfect choice for trade shows, concerts, conferences, seminars, school events, and more. Since they are worn around the neck, your logo is guaranteed to be visible, creating lasting impression. Choose from the wide range of style and colours, and have them customised to boost your brand recognition.