Search Results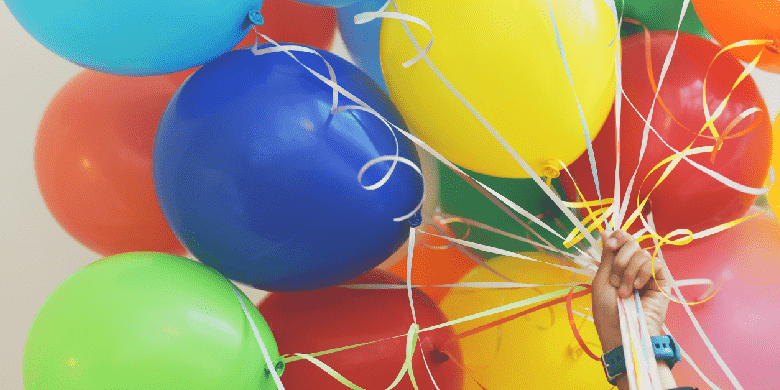 6 December, 2021
Custom Printed Balloons For Store Openings
Are you having a grand opening for a new store or perhaps reopening your store after COVID? Then try custom printed balloons to attract attention and drive foot traffic through the door. Incorporate a little celebration into your opening and get personalised balloons. Nothing grabs people's attention like balloons. They are so colourful and are associated with having a fun time, so why not try them. It clearly tells people you are open. You can use some at the entrance to your premises, either tied to an arch or tied up to door frames. They are cheap to buy, and when done in bulk, it is economical enough to have your logo printed onto the balloons.
A great way to get people to your shop is to offer the balloons to any accompanying children. The best style for this is to get the balloons filled with helium and have them tied off with a ribbon that the kids can hold. There is no way a parent can say no to their kid getting a balloon, and if you are handing them out from within your shop, they have no option but to come inside. There is a huge range of vibrant colours you can pick from; there is a colour to match any design you might want to put on the balloons.
Besides helium balloons, you can also make balloons with standard air and get them to put in a cup that is on the end of a stick. They are also easy to give away to kids, and unlike helium, where they might let go of the ribbon and lose the balloon, a cup and stick ensure they'll have the balloon all day long. While the kid plays with the balloon and waves it around, they will be telling everyone else in the shopping centre that you are now open.
Perhaps you are doing a pop-up store for a month. Get some balloons printed and cover the entrance to ensure people know about your store. They are a very affordable way to promote your business opening and ensure you get latex balloons as they are plant based made from rubber harvested from rubber tree plants.
If you need some custom printed balloons for your store opening and are unsure what would work best for you and your business, give us a call or email us, and we'd be happy to help with suggestions.
The Promotional Products Team