Search Results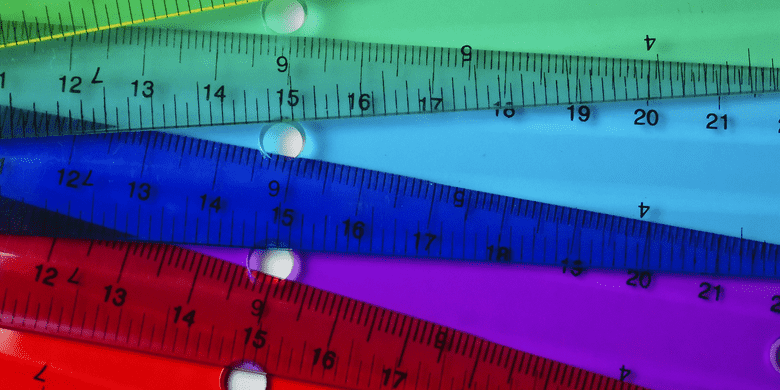 7 January, 2022
Don't Rule Out Promotional Rulers
They may seem like an innocuous product, but the humble promotional ruler is a great way to promote a business. They are probably best associated with schools and universities, but maybe take a look in your desk drawer now, and you might just find that you also have a ruler handy. People tend to keep them at arm's length in a nearby drawer, so even if they aren't using them, each time they open the drawer to grab something, the ruler is in their eye view. So, what makes a ruler an item worth considering for your next promotion?
Cost: You can get a 15cm ruler for under $1 when bought in bulk and a 30cm well for under $2 each. This includes your branding, which could be as simple as a one colour print running along the ruler, or nowadays, you can get full-colour digital prints that will really make your logo pop off the ruler.
Visibility: One thing you can be certain of with a ruler is that it is always visible. Whether it is on someone's desk or in a drawer, they are always easily spotted, and with your branding on them, anyone with a desk ruler will be reminded of your company.
Choice Of Options: When it comes to rulers, you are spoilt for choice. Most just associate them as that white plastic ruler that is the most common, but nowadays, you have a huge range to pick from. Firstly, you have choices of different lengths. Usually the smallest is 15cm, but then you can go to 20cm, 30cm and even larger 40cm rulers. The colour range is now huge. Besides your standard white rulers, you now have transparent colours such as pink, green, yellow, orange, or you can go for hi-vis colours. Materials are another big choice option, with plastic, wood and metal being the most popular. Then you have the additional features. You've got scale rulers, rulers with built-in calculators, rulers with magnifiers or sticky notes, and some even have a whole built-in stationery set of pencils, sharpener and eraser. There is such a huge choice now that there is something to suit any business.
Targeted Promotions: Rulers are a great way to target specific businesses. Catchphrases such as "Does your business measure up to the competition" or "don't give someone an inch". You can use plenty of different phrases – just use your imagination to come up with a catchy phrase for your promotion.
Branding Options: One of the most significant advantages of promotional rulers is the available large print area. This gives you lots of flexibility on what you print. If you are trying to boost traffic to your website you could consider printing the website URL or perhaps encourage them to go to a specific page on your site. It could have important numbers printed within your organisation so staff can reference them when needed. It could be you are a council and want to give contact numbers for your constituents if they're going to contact you. Whatever you decide, keep it focused on your brand with the key points about your business.
The above are just some of the reasons why using rulers for your next promotion makes sense. If you need help picking the right ruler for your promotion, or if you want suggestions on other products that might work well for your business, don't hesitate to call or email us, and we'd be happy to help.
The Promotional Products Team