Search Results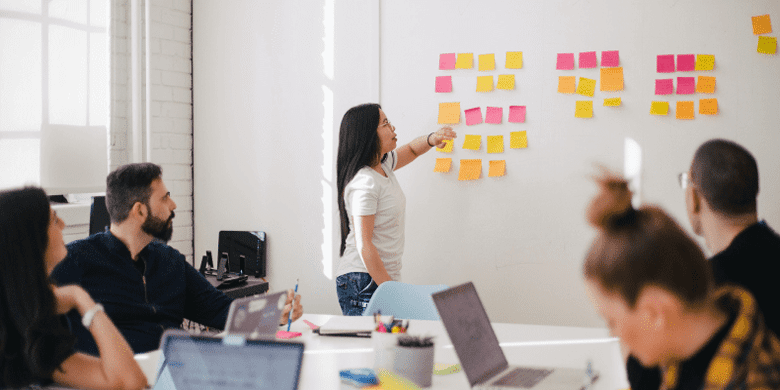 11 March, 2022
How To Create The Perfect Promotional Products Strategy
Promotional products have been used by millions of companies throughout the world to either advertise their brand, reinforce their brand, or use them as a thank you to clients. There are tens of thousands of products out there and sometimes it can be confusing to know what to pick for your company. We wanted to help with that by giving you some tips on what makes the ideal promotional product. There are several identifiable points you need to consider
1. What is your goal?
2. Choose a product relevant to your business.
3. Choose quality products.
4. Decide how you are going to distribute them.
5. Make your branding memorable.
The above are five simple steps that can make a huge difference to your marketing campaign, so let's delve into each one a little deeper.

What is your goal? This might sound like a basic thing to think about, but you would be amazed how many companies don't have a goal when purchasing products. They have just decided they need to hand something out because they are going to a trade show, so they pick something cheap that can be bought in bulk and that's it. This is a terrible mistake. You need to know your goal. Is it to attract new clients, is it to show gratitude, is it for product awareness or is it an invitation to a special event? Many marketing campaigns fail to accomplish what the company wanted to achieve because this simple step was missed.
Choose a product relevant to your business: If you pick a promotional product that is relevant to your business, the chances are people are more likely to recall your brand. As an example, if you are a dentist, don't give away a pen, give something like a tooth-shaped stress shape, branded dental floss or maybe a pack of mints. Another example would be travel agents. Give clients something useful for their travels such as a luggage tag, luggage lock or travel wallet they can put their passport and other valuable.
Choose quality products: This doesn't mean you have to spend a fortune. It means don't fall into the trap of just finding the cheapest item you can and use that to promote yourself. The product you give is a reflection of your brand. Yes, you got that super deal on plastic pens and only paid $0.15 each, but what happens when the pen either falls apart or doesn't work. People will associate that pen with your business. Spending $0.30 would give you a quality plastic pen with reliable fittings and an ink refill that can last up to a year. Just be careful not to pick the cheapest product on the market. There is usually a reason they are so cheap and the last thing you want to do is give people a faulty product, that is perceived as an extension of your business.
Decide how you are going to distribute them: One way to distribute promotional products is to just start handing them out to any passersby. You could be at a trade show or perhaps an outdoor event and as people walk by or come up to you, then you hand out the product. Much more effective use is to entice people to your stall by advertising through email or other mass media that anyone visiting your stall gets a free gift. You can keep it mysterious, or tell them what they'll get. Everyone loves a freebie and it will generate more interest in your stall.
Make your branding memorable: Whatever product you choose, the most important decision is branding. Make sure it is suitable for the product. If you are doing a pen, keep it simple and don't try to cram too much information. If you are doing a product that allows for full-colour printing, maximise the print area and do a design that is bold and eye-catching. Everyone loves a laugh, so maybe think of something quirky to write that fits in with your brand and message. Perhaps you are a bank and you want to promote loans to small businesses. Tie in your product and branding. Perhaps along the lines that they are small fish in a big sea. Get a fish-shaped item such as a stress shape, hot or cold pack or a USB drive and do a by-line such as "Stop being treated like a small fish".
If you can adhere to the above tips, we are confident your next promotion will give you the best bang for your buck. If you would like more information or assistance, we would love to be able to help you, otherwise enjoy browsing our website for that next perfect promotional gift item.
The Promotional Products Team