Search Results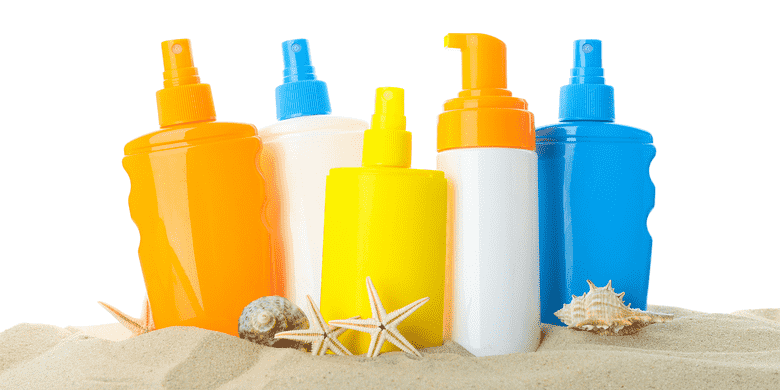 13 October, 2021
Promotional Sunscreen For The Summer Months
As usual, time is just flying by, and we are getting ever closer to summer again. What this means is people are going to be getting outdoors to enjoy themselves, and because this is Australia, it also means time to get the sunscreen on to protect ourselves. This is a great opportunity for businesses to promote themselves while giving people a practical product that will keep them safe.
There are many styles and sizes of promotional sunscreen lotions on the market. So what are some of the factors you need to look at when purchasing your sunscreen?
Packaging
Firstly, you want to consider the packaging you would like. You can get squeeze tubes, single application sachets, or you can get them with carabiners so they can be attached to a belt or bag. Think of the market you are targeting and what would suit them best. If it is for women, you might want to consider one that is compact enough to fit into a purse. If you are giving them away at an outdoor event, then maybe a single use sachet would work best.


SPF Factor
This one is very important. The higher the SPF, the stronger the protection from UV rays. Most start at 30+ nowadays, but in the past few years there has been a move to 50+ SPF and it seems to be more the norm, so to ensure the greatest protection, always look to buy 50+.


Stay Away From Nasties
You would think in this day and age it would be safe to use almost any sunscreen, but there have been ingredients added in the past that have actually been harmful to people. To ensure the safety of your clients, at least ensure the sunscreen you get is Paraben-free. Ideally, if you can also make sure it is free from Oxybenzone and Octinoxate would be even better.


TGA Approved
This is another important one. Anyone bringing sunscreen lotion into Australia needs to have it approved by the TGA, so make sure it has this. If it doesn't, then it could be dangerous to use.


Length Of Effectiveness
This one is hard to judge, so we need to go by the advice on the containers, but try and find one that has at least a 3 hour protection and is water-resistant. 4 hours or more is ideal.


Greasy Finish
Nobody likes a greasy feeling after applying sunscreen so try and get one that is a dry touch. We have numerous ones on our site with this feature and people will be a lot more comfortable applying the sunscreen if it has this feature.


Moisturising
A nice feature of many sunscreens nowadays is they contain Vitamin E or other moisturising ingredients.


Branding Your Sunscreen
Probably one of the most important things to consider is what you want branded and how you want it branded. Many promotional sunscreens have options for a custom sticker, but for a really professional look, try and get one that can be digitally printed. This allows for full colour graphics to be printed directly onto the tube and it looks a lot more professional than a printed sticker.
So, that's it. The above are all the factors you should consider when getting custom sunscreen lotion. You'll find a great range on our site that have all the factors that have been discussed above, so why not have a browse now and if you have any questions we are always only a phone call or email away.
The Promotional Products Team