Search Results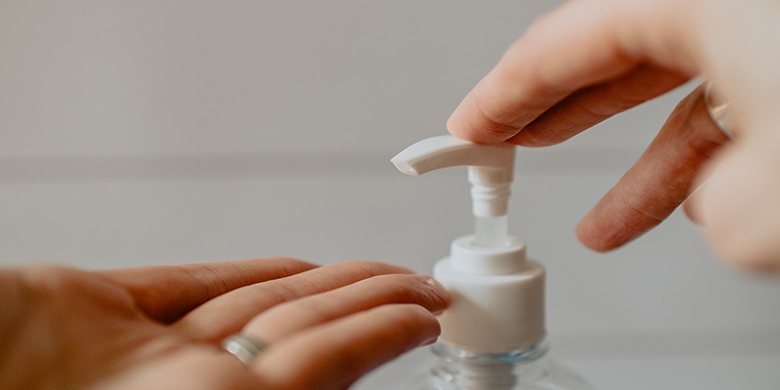 15 April, 2020
How to keep ourselves safe and protected from germs and bacteria
The rising toll in the Coronavirus (COVID-19) has made every country affected by it in a state of a pandemic. When this comes to mind, we ask ourselves how long can we be safe? And how can we continue to protect ourselves? Wearing protective gear such as face masks and rubber gloves, along with washing our hands frequently and not touching our face are some of the ways to keep ourselves safe. But when we are out and about, whilst keeping a safe distance from each other, hand sanitisers come in handy as our first line of defence to combat germs.
A hand sanitiser is an alcohol-based disinfectant and antiseptic, proven to kill 99.9% of germs and bacteria. Hand sanitisers are known to be generally more effective than washing with soap and water. Medical researchers still recommend washing our hands and scrubbing them for at least 20 seconds. We should especially wash them when we have been outside as we are exposed to many elements and surfaces in which germs and bacteria can survive.
Coronaviruses are sometimes called the "enveloped viruses". Scientists have shown that their outer membrane becomes passive or destroyed by alcohol-based hand sanitisers. Though for the sanitiser to be effective, it should have a 60% to 95% alcohol composition. Ethanol is better as a disinfectant in comparison to Isopropyl alcohol or rubbing alcohol. Vitamin E has been added and since it is an antioxidant, it helps to slow down the aging process of our skin cells as well as help fight free radicals in our bodies.
Our hand sanitisers are packaged in 30 ml, 60 ml, and 100 ml handy plastic bottles. They are also available in 300 ml, 500 ml, and 1000 ml gel pump containers.
The Promotional Products Team