Search Results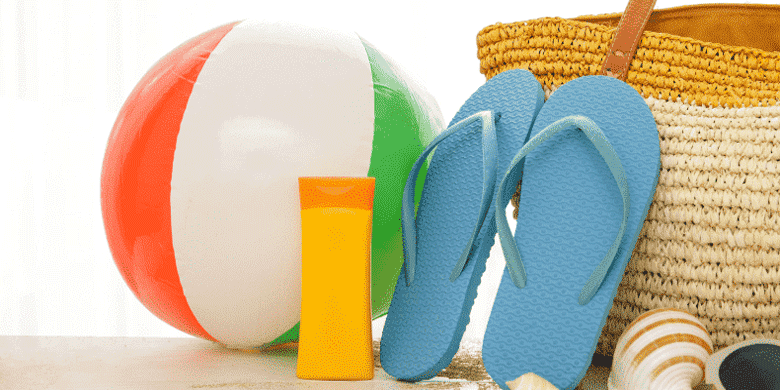 24 March, 2022
Summer Fun With Beach Promotional Items
Summer is associated with the outdoors and especially the beach, feeling the sun on our skin, getting sand between our toes and the breeze on our face. It's the perfect time of year to highlight your brand and make it shine bright. People want to do fun stuff in the summer, so why not help them out by giving away summer-inspired promotional products that everyone can enjoy. Below are some ideas on how you can make a big splash this summer
1. Sunglasses: A funky way to promote your brand is through branded sunglasses. Get a fashionable pair that everyone will love wearing. You can go traditional and get something classic like Aviator style sunglasses or get something eye-catching and novel such as mood colouring sunglasses or ones that have a visor attached.
2. Branded Sunscreen: We all know how damaging the sun's rays are in Australia. We have one of the highest rates of skin cancer in the world, so give a product that not only promotes your brand but also helps protect your clients. There are many sizes available, but the most useful are ones with carabiner attachments, so people can attach them to their beach bag and have it ready to use at all times.
3. Beach Towels: You can't ask for something with a larger branding area or something more visual than a beach towel. You can choose to just have something subtle in a corner or if you want to give the wow factor you can get full-colour sublimation towels with your design over the entire towel. Not only will they advertise to the user, every time they go in for a swim, anyone walking by will see your branding.
4. Thongs: Almost compulsory footwear in summer, the great Aussie thong is another great option in promotional items for summer. Branding can be on the sole or strap and there is a huge range of colours. They could be used at spa promotions or as a welcome gift for people staying at a beach resort. They could be given in a carry bag as part of goodies set to clients at functions or as welcoming gifts at hotels.
5. Beach Balls: Give something people can use to play at the beach. Beach balls are great. You can throw them around in a group or you can kick them amongst each other. With many colourful options and sizes, your brand will stand out on the white panels when printed.
6. Frisbees: Another fun activity to give people to play with at the beach are printed frisbees. They are very interactive and everyone loves challenging themselves to throw and catch a frisbee. They have a large branding area in the centre front and nowadays you don't have to get traditional shapes. You can get doughnut shapes, foldable styles, tri-arms and even boomerang shapes. A great way for people to interact.
7. Cooler Bags: Help them keep their drinks and food cool while in the sun by giving a branded cooler bag. You can get all sorts of sizes, from small ones to hold six cans of drinks, to full picnic styles to hold everything but the kitchen sink. Depending on the style you pick, they could also be used for other useful things such as taking them to do the grocery shopping or maybe as a lunch cooler bag for work.
So many promotional products are available that work perfectly for any summer promotion. Get people pumped for your summer event and give them some targeted goodies. If you are unsure what would work for your promotion, contact us and we'd be happy to help.
The Promotional Products Team